EVENT VENUE
The New Zealand School of Food and Wine

Level 3, 104 Customs Street West, Viaduct, Auckland 1010
T: (+64) 9 377 7961
E: admin@foodandwine.co.nz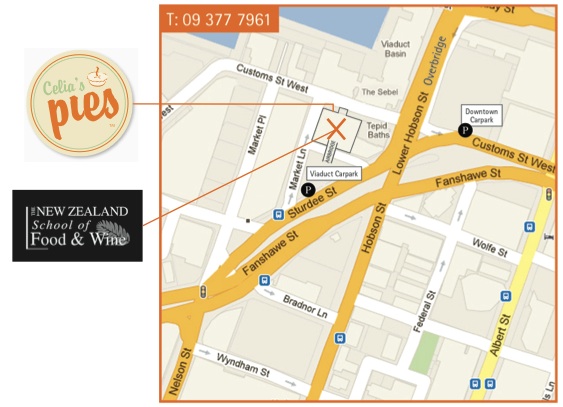 To Walk
Walk along Customs St West past the Tepid Baths. We are in the next building. Celia's Pies is on the ground floor of our building.
There is a lift to our floor.
To Drive
You can park in the Viaduct Parking Building on Sturdee Street (not Downtown) and walk to the 4th floor of the parking building where there is an airbridge that takes you directly across to our premises.
Please bring your parking ticket so we can validate to give you a fixed rate of $16 ($15 for 6pm evenings and weekends).
Please click here for Event Terms & Conditions.